The high class escort
Instead, we will focus on the less subjective indicators.
Starting with the minimum duration of a reservation and the average hourly rates, after which we will explain how the services offered are different.
Minimum duration of reservation and rates
When it comes to the minimum length of a reservation, most of the regular escorts that work in Barcelona, Madrid and Valencia (Spain). They accept reservations from one hour, although you can find companions who will visit you for half an hour.
You can expect rates over € 150 to € 250 per hour. Most luxury escorts and European escorts accept reservations from a minimum of two hours and sometimes three or more hours. The escorts of high standing in Barcelona have an hourly rate that generally ranges between 300 and 400 euros whether they are independent or agency, although you can find luxury escorts who charge € 1,000 per hour or more.
It depends on the beauty, age and languages spoken by the young lady, as well as studies and careers in force.
Services of the escorts
The difference in the minimum duration of the reservation and the rates reflects the services offered: an upper-class escort differs from a regular escort, in terms of what you can reasonably expect from it. As indicated above, a regular escort offers services of a sexual nature.
Although a luxury escort usually also offers services of a sexual nature, she is also offered a company outside the intimate sphere. You should be able to take a high-level escort to a romantic dinner or another type of appointment.
That is, you receive personalized attention, a decent conversation and a public company. And, if you wish, with sexual services.
Because luxury escorts should be able to provide you with personal attention, a decent conversation and a public company, you can expect your companion to speak decent English at least and have good manners.
You do not want your partner to embarrass you in public or that seems obvious by his behavior and the way he dresses, which is not a regular appointment.
Conversely, you can not expect your companion to go through a simple intercourse session. You are expected to offer her a drink, communicate and make her feel comfortable. Also, it is expected that you will not treat it differently than a regular date.
The high level escort and the conventional prostitute
The previous part explains the basic differences between a regular whore and a high-level escort. The following section explains the minimum requirements for a luxury escort to be an authentic escort of the highest level: educational level, knowledge and interests, and social adaptability.
Before addressing these aspects, we will briefly address the ways in which a court does not have to defer from an upper class escort, which is its hourly rate.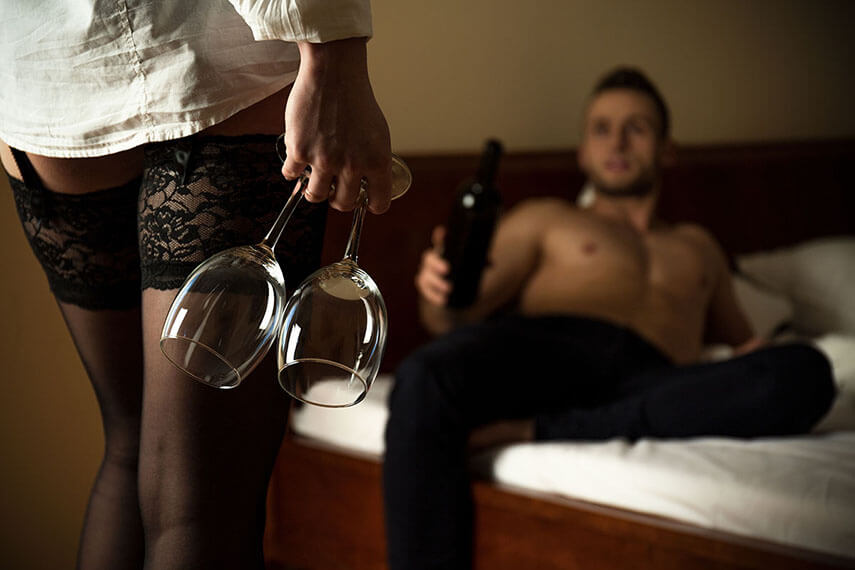 Prices of the companions
Before addressing all the issues that make a first class escort a real luxury escort, it might be useful to mention that quality ladies do not necessarily have to charge more for their company than other higher level escorts.
Some may charge up to € 1,000 (or more) per hour. These rates can be based on your celebrity status or employment as a model catwalk, or on your overall physical appearance, which you perceive as having high financial value.
One of these girls may charge a similar hourly rate, but the features that make her a higher level escort are not at all similar to what makes an escort a high class escort (or a high class escort courtesan) .
Level of education
The least subjective characteristic that distinguishes a slut or escort from any luxury escort, could be the educational level.
An escort usually enjoys at least one academic degree. Most high-level escorts completed at least one full academic graduation, but it is not uncommon for a high-level escort to have a master's degree or even a doctorate.
Educational knowledge
Además del nivel educativo, una escort es difiere de otras escorts de lujo en términos de lo que razonablemente puedes esperar de su conocimiento general.
Esto significa que una escort o puta generalmente disfruta expandir su conocimiento más allá de su disciplina académica.
Podría tener un título en cierta disciplina académica, pero definitivamente puede esperar que esté familiarizada con temas como el arte, la filosofía, la historia y la cultura, pero por lo general mucho más.
Interests of the ladies
Knowledge is often the result of interests. And you can expect an escort to have multiple sincere interests that go beyond, and often do not even include, material wealth or being the object of a man's desire.
An escort is always interested in you as a person and in the way they both connect, or maybe they differ. She is excited to explore everything that makes you the individual human being that you are, and everything that is part of the connection between you and her.
Each high-standing escort has his own favorite topics of interest, ranging from literature to sports or something more specific and unusual. But one thing they all really have in common is their general interest in the interests of other people, whatever they may be.
Social adaptability
Finally, a true high level escort is always up to all the expectations that a gentleman can desire in a woman.
She has learned to present herself, decent and in good taste. Whatever her income, she is always respectful and knows the social etiquette and protocol for every occasion.
The honest escort
A true luxury escort (honest girl) strives to increase her inner beauty. She always values kindness, compassion and reliability.
More than she values the outer beauty. She enjoys connecting with other people and wishes to bring them pleasure and happiness. She also chooses to be a pleasure provider and is not obligated to do so.
She does not realize that giving pleasure to a man or a woman who needs affection is a bad thing at all. She would never degrade herself or her reputation by allowing herself to become a greedy woman, and never do anything to embarrass or hurt another person.
Aphrodite Escorts: Luxury Escort Agency appreciates your opinions and comments on this article.