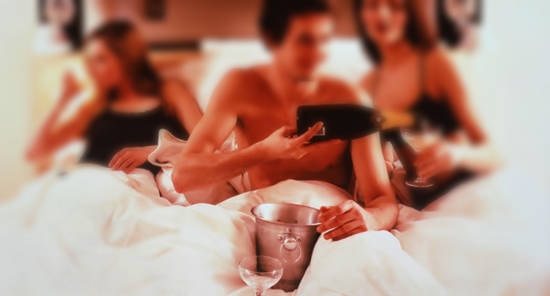 MAKE A REAL TRIO IN A COUPLE
Do a trio with your partner is a sexual fantasy very present in the mind of a man, by the high voltage of morbid that causes being with two women in bed and what better if one of them is your partner and can enjoy together that new sexual experience as a couple.
We recommend that you take into account the scenario with your partner before doing the trio and how you want the sexual act to unfold between the three of you. Agree with your partner what you would do and what you would not do with that third person to ensure that the experience is fully pleasurable for both.
You can get in touch with our agency Aphrodite Escorts and we will be happy to guide you in this adventure and organize the best experience of making a trio with your partner about your tastes, preferences and information you provide us to make sure that the meeting is a success in all the concepts.
ESCORTS TRIO SERVICE WITH YOUR COUPLE